Welcome!

The Sioux Falls Roller Dollz is a skater owned and operated, 501(c)(3)
non-profit organization and a member of the Women's Flat Track
Derby Association (WFTDA). We work together as a league to
empower women and enrich our community through competitive sport.
---
Come out and support your local charity the Children's Miracle Network. They team up with local hospitals and make sure children have a healthy and comfortable recovery. Bring an item from the list below and receive buy one get one half off your ticket purchase. Can't come to the bout but, still want to help? Email us by completing the form under Contact Us.
Lets help Children's Miracle Network and watch your Sioux Falls Roller Dollz in some derby action!
Come help support our partner for the Aug 22nd bout the Children's Miracle Network.  Their mission is to team up with local Hospitals and make sure children are comfortable and taken care of on the road to recovery. They need your help! To make a difference and help support the Children's Miracle Network bring a donation from the items below.  Bring your item to the bout on August 22nd and help make a child's day.  If you are unable to attend but still want to donate please email us by completing the form under Contact Us (http://www.rollerdollz.com/wp/contact-general/)
Fischer Price Bouncers and swings
Thomas the Train Trains
Large magna doodles
8 oz. bottle of acrylic paints (assorted colors)
Recordable children's storybooks (used for legacy building)
Little people toy figures
Handheld light spinners
Nail polishes
Flavored Lipsmacker chapsticks
Small Lego kits
Lego buckets
Fuzzy black posters with markers sets
All plastic baby dolls
Toddler/preschool laptops
Infant and toddler light up or musical toys
New release kids DVD's
Stackable Fisher Price Light Up Stars
3 High chairs (Graco $79.99 @ Target)  http://www.target.com/p/graco-tablefit-highchair-finley/-/A-14282294#prodSlot=medium_1_6&term=high+chair
Gift cards for Walmart, Target or Hobby Lobby 
Thank you so much for your continued support of our community and we can't wait to see you for some roller derby action!
Sioux Falls Roller Dollz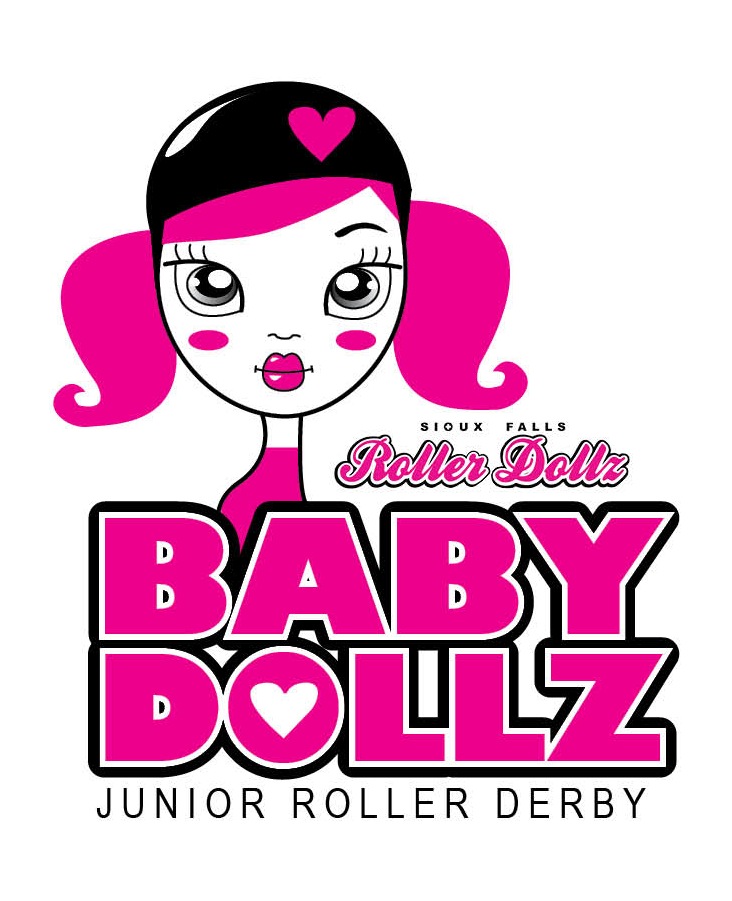 Get your boys and girls involved with a sport that will never get boring!
"The Sioux Falls Baby Dollz mission is to empower boys and girls ages 7-17 to feel confident while helping develop their talents in a team atmosphere. The Baby Dollz teach skating and roller derby with an emphasis on safety. In addition, The Baby Dollz incorporate lessons which will not only introduce and foster character building concepts but also teach and encourage healthy fitness habits."
Fall 2015 Session Starting Soon!