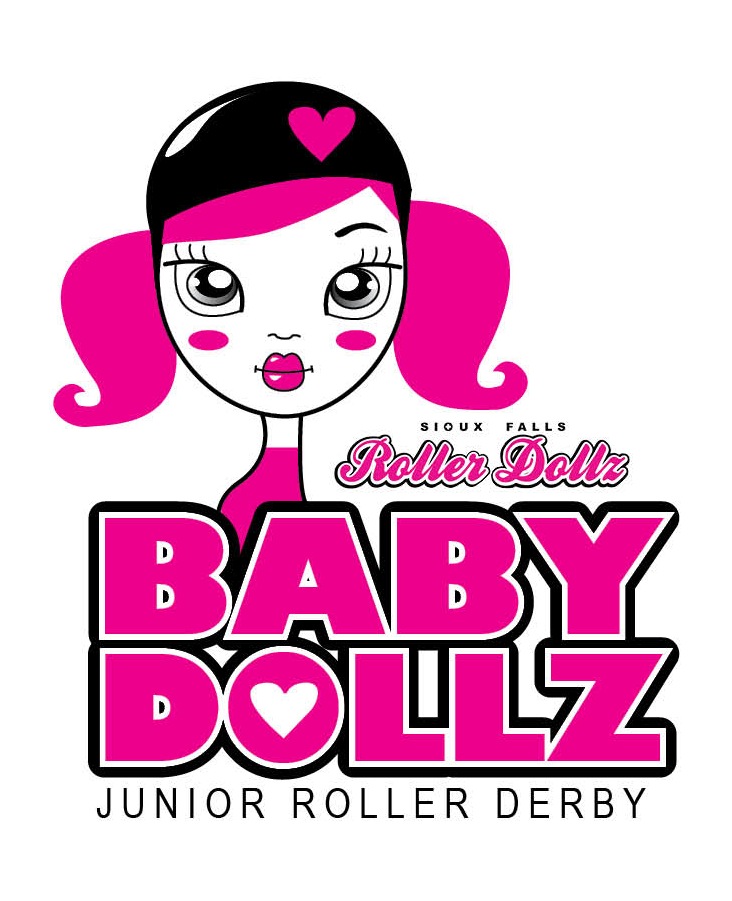 The Sioux Falls Baby Dollz began as a short five day summer camp for girls interested in playing roller derby. The Sioux Falls Roller Dollz founder, Jayme Nelson a.k.a. "Pain Maker"volunteered as camp director, stating, "Roller derby has been a blessing in my life and I can't wait to share it with the younger girls of Sioux Falls.
Empowering women is a big part of the Sioux Falls Roller Dollz' mission. It will be very rewarding to pass this down a generation and teach the values of perseverance, hard work, team work, boundaries and respect–values applicable toderbyand everyday life."The 2012 summer camp covered basic skating and safety skills, off-skates fitness, beginner strategies of roller derby, and lessons that related to derby and life. The summer camp became much more than just a camp! We had girls who could barely skate–holding onto the walls the first day–gain self-confidence and perseverance as they strutted their stuff within the first few days. We had girls afraid of falling who learned to fall the correct way, showing off their "rock star" moves as they slid across the floors playing their air guitars. We even had girls who struggled with socializing becoming social butterflies by the end of the week long camp.
Therefore, it was no surprise when parents and girls insisted; we need to keep this going! This camp was the beginning of what is now called The Sioux Falls Baby Dollz. Coach Red Thunder said, "We welcome skaters of all levels. We will work with each skater at their particular level, and positively encourage growth in a safe and fun environment".
Save